If you need to be away for a night or more, our Overnight Pet Sitting service can provide you and your pet with extra security and peace of mind.
This exclusive service offers all the same benefits as our regular Pet Sitting service but with the added perk of an overnight sleeping buddy.  Your dog or cat will enjoy the company of a professional pet sitter for 12 hours and you'll enjoy the security of knowing your home is occupied while you're gone.
Overnight Pet Sitting is great for:
Pets who get anxious or lonely when by themselves for long stretches.
Pet parents who are uncomfortable leaving their pets alone at night.
Special needs or senior pets.
Puppies who need more frequent potty breaks.
Owners who feel more secure with their home occupied overnight.
Overnight Pet Sitting Rates: $80/night*
*Includes a 15-minute walk before bed and another 15-minute walk in the morning and feeding and medications, if needed.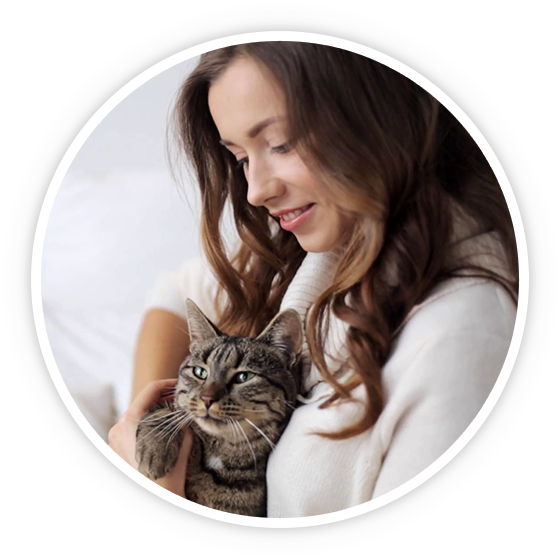 "Jack and his team are WONDERFUL. I was occasionally home working when the walker would come and my dog went nuts, like I was worried she would consider leaving me for this woman! Super reliable and you get a slight discount if you sign up for 5 days. Wish we hadn't left the neighborhood!" Megan Trainer